Over 25 Years of Combined Experience in the Construction Industry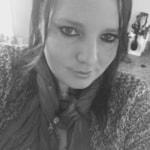 ANGELA FOSTER
CEO
Angela Foster is a strong and independent licensed general contractor who takes pride in her work and life accomplishments. Mrs. Foster is a successful business executive and construction expert based in Fort Wayne, Indiana, who excels greatly in project management and accounting. She has earned a strong and successful reputation over her 20-year career as one of the State of Indiana's renowned business owners. Mrs. Foster is highly regarded for her knowledge in managing rehab and/or new construction projects. She has worked diligently for, and on behalf of, several organizations including her own firms.
Mrs. Foster in part is utilizing her expertise at Pure CCM to structure project financing that fully meets both the immediate needs of Pure CCM's project fulfillment, but also assures long-term financial stability for the company. Through Mrs. Foster's influence, Pure CCM has grown its access to capital, as well as, its opportunity portfolio through strategic relationship building.
Mrs. Foster understanding and hands-on experience in business processes and financial accounting have had a direct positive impact on improving the day-to-day operations of Pure's multiple business units. Mrs. Foster has reaffirmed the culture of success, and professional accountability throughout the company's staff that has formed a renewed work ethic that requires accountability and responsibility as individual key performance indicators for the staff. Mrs. Foster has been and is a demonstrated leader for Pure CCM.
Mrs. Foster holds an Indiana statewide General Contractors license, which clearly attests to her years of experience in the construction field.
---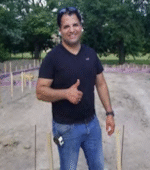 MO GHAFFAR-FOSTER
President
Mo Ghaffar-Foster is a proven leader and a renowned construction expert with a deep understanding of what it takes to successfully operate a high yield construction company and successful construction projects. Mr. Foster has over 25 years of experience in leading both residential and commercial projects. From site Superintendent, Foreman, or Project Manager, Mr. Foster can foresee what must be done and accomplished over the coming weeks and months of the project to ensure success! Mr. Foster always knows what the next step must be, and then he designs a process to accomplish those tasks. "
One of the true tests of leadership is the ability to recognize a problem before it becomes an emergency." (Arnold Glasow). This is how Mr. Foster addresses issues and ensures that 100% of the construction projects he leads are completed on time and within budget! Mr. Foster was born to be a winner! Every construction project he agrees to lead is ultimately successful regardless of the hurdles that must be overcome.
Mr. Foster works in the community of Fort Wayne, Indiana to feed the hungry, and trains young adults in the construction trades.
---
David Dabney
Chief of Staff
David Dabney is a successful business development executive for over 35 years. In addition, he has earned a strong and successful reputation in performing Project Management assignments for numerous projects throughout the country. He has worked diligently for, and on behalf of, several organizations both as a valued employee, and owner throughout his career. Mr. Dabney is utilizing his expertise at Pure CCM to manage office processes that directly impact construction projects, such as contracting, accounting, and visionary conceptual planning
---

Joshua B. Pranger
R.A.
Joshua Pranger is a well-known and respected registered Architect and Founding Principal of Pranger Group Inc. in Fort Wayne, IN. Mr. Pranger is also a '00 Ball State graduate with Bachelor's degrees in both Architecture and Environmental Design with a minor in Natural Resources. Josh is a licensed Architect, with significant experience with design-build construction, and as a project manager. Josh also has significant experience working on municipal construction projects, and city and state partnerships, including work done for the City of Fort Wayne.
---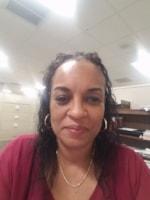 Lavonia Washington
CFO
Lavonia Washington is a successful and respected Accountant in the Fort Wayne IN area. Ms. Washington possesses a Bachelor's degree in Accounting and has over 25 years of experience in vast areas of the field. She has diligently worked for and on the behalf of Profitable, Prosperous, and Growing organizations and has successfully established a minority business of her own. Ms. Washington, in utilizing her expertise at Pure CCM manages and fulfills the financial aspects of the operation of the company. She has a passion and drive to assure long-standing financial stability for the company.

---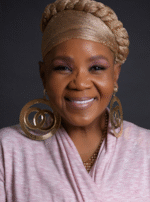 Sheila Nichols
Executive Administrative Assistant
Sheila Nichols has been a Fort Wayne, Indiana resident since 1969 when her family relocated from Gary, Indiana. She has excelled in this community for over 30 years as an Executive Level Administrator and supported C-Level Executives, physicians, attorneys, medical directors, accountants, practice managers, insurance executives and other professionals. She is committed to 2 principles in her work (1) to complete every task with excellence and (2) to consistently learn a skill, process or practice that will benefit her throughout her career. She is beyond delighted to be a part of the Pure Construction team and grateful for the opportunity to use her skills at a respected, locally owned, community-oriented, business.